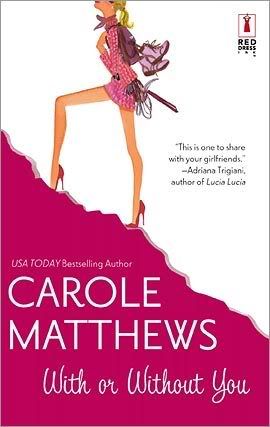 I have a gazillion books. I read them and then they sit here and take up space. Last night I had a brilliant idea! At least I think it's brilliant. :)

Once a week, as long as I have them to give, I'll be giving away a book. All you have to do is leave a comment here and I'll draw one comment out of a hat and send the book on to you!

This week I'll be giving away With or Without You
by Carole Matthews.

I just finished this book and it was really a great read. When I found myself with a few hours to myself on Mother's Day all I wanted to do was sit on the couch and read this book (and eat m&ms). This book has everything that makes for a good girl read. Drama, comedy, and love, of course.

So leave a comment here! I'll pick a name some time this weekend and get it ready to send out.