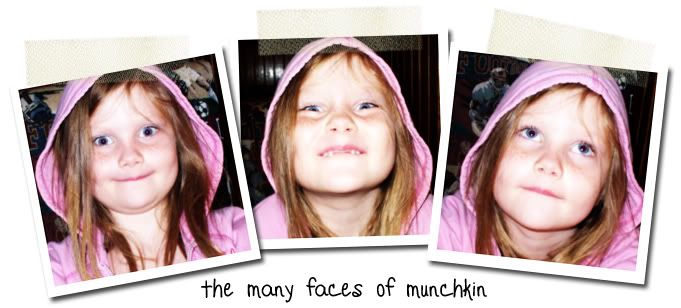 Munchkin will be 7 years old in less than a month so she's starting to think about stuff. By stuff, I mean PRESENTS.
Today I was making out our grocery list and she came in and sat sweetly next to me.
"Mommy, can I have a laptop for my birthday this year?"


I stifled a laugh.
"I don't think so, honey."
"Then can I have a cell phone?"
"Are you kidding me?"
Evidently all her friends have them. In the 1st and 2nd grade, these kids have cell phones?
Now... I can sort of see how it could put a parent's mind at ease when the child is away from home, but it's not like I just send the kids off by themselves into the great outdoors. They're either at a family member's house, school, a birthday party, or a scout meeting.
So what on earth do they need a cell phone for?
"To call my friends."
Of course... to call your friends that you see all day in school. Because I'm sure you have so many important things to discuss.
So here's my question to you, wonderful readers... should a 7 year old girl have a cell phone? If so, why? If not, when do you think it's appropriate to get a child a cell phone, if ever?