I don't even know why I try to read the news. It's so depressing it makes me want to shut the blinds and crawl back into bed for the day.

These were our local headlines today.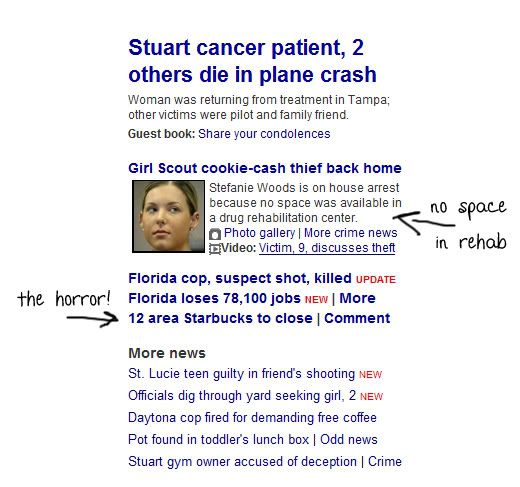 Today I'll be spending the afternoon lounging by the pool with my cousin-in-law watching our six kids swim and drinking a bottle of girly wine. Then I'll head to the gym to meet my sister and come home to have a Margarita Party over at the
place for my peeps
.
I guess that's all worth not crawling back into bed.
Don't want to miss the Spaz? Subscribe!