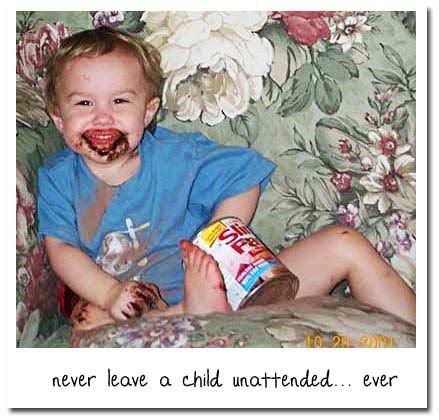 I think I should make the
"Never leave a child unattended... ever"
pictures a series. I seem to have a lot of them!
This one was taken quite a few years ago back in 2001. It was one of those moments when it just occurred to me that my almost 2 year old had been very quiet lately. Surely
Rolie Polie Olie
wasn't keeping him
that
interested.
This is what I found. So much for that diet.
I think this post earns me that "
We are THAT Family
" button there on my sidebar - don't you? :)
PS - Don't want to miss the Spaz? Subscribe!