When I was a kid it seemed like everyone I knew got a computer. I wanted one so bad I couldn't contain myself. From about the sixth grade every birthday and every Christmas when they asked me what I wanted I answered simply that I wanted a computer. In eighth grade they bought me a typewriter.
Admittedly, it was a cool typewriter...
All of my friends had Commodore 64s or fancy new IBMs. They were playing Paper Boy and Kings Quest. I had a typewriter.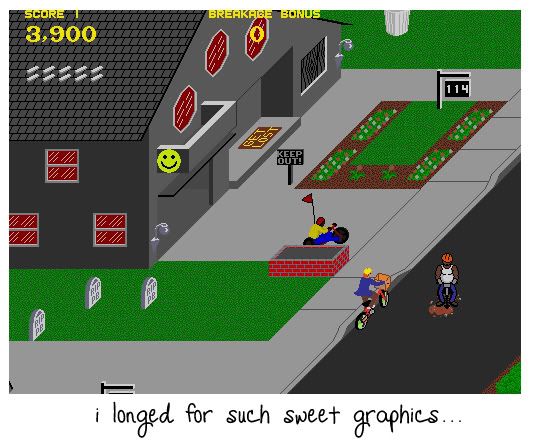 Finally my Junior year of high school, Christmas of 1993, my dad broke down and bought a computer for the family. It was beautiful. I caressed its putty colored exterior as we plugged in all of the components. Windows 3.1 sprung to life and it - was - magnificent.
I knew, I just *knew* I could use that thing to communicate with other people. I knew it had a modem. A 2400 baud one, to be exact. I called the only person I knew who had another computer with a modem who would know what to do... my best friend,
Jenny
.
She didn't really know what to do, either, at first. We dialed into each other's computers and typed away at each other... but we knew there could be more.
I don't know who discovered it first, but finally we found Screaming In Digital (SID). SID was a
BBS
back in the days before the World Wide Web. You could dial up and go into essentially a chat room where up to 6 people could be logged in at one time. I was instantly hooked.
I tied up our phone line constantly. I dreamed that my parents might get another phone line installed so I could be on 24/7. When SID was full, I had to let the computer auto-redial until someone disconnected and I would hastily run from across the house to the computer at the familiar sound of the modem connecting.
When someone called my house I was disconnected and had to start the process all over again. It was heart breaking.
Ever since that wonderful Christmas in 1993 I have all but lived at the computer. Going from SID, to my college AOL account, and finally venturing out on my own into the World Wide Web.
I still live here on the Internet, glad you've stopped by to visit. :)
To see more from the Sincerely 'Fro Me To You carnival, check out
We are THAT Family
!