So The Man and I decided to ad Google AdWords to the blog today.

This is what came up: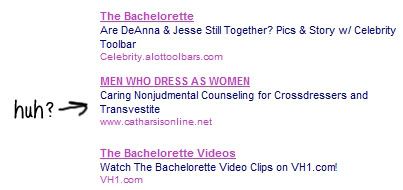 So... I guess Google knows what they're doing... right? I mean... if there are cross-dressing men reading my blog that want counseling then by all means, please click. I'm just not sure that's my audience, but what the heck do I know?