What happened, y'all? The first week I did the Little Fish award y'all were totally scrambling over yourselves to nominate your favorite blogs. That week there were twelve nomintaed blogs!

There were so many blogs that I could barely keep up with reading them and further decided I needed to reduce the amount of blogs allowed to eight.

But no one has forced me to keep that rule in place because no one is nominating any blogs. Last week we had three nominees and this week so far there are only two.

It makes me sad. Do I have to pull out the sad face again?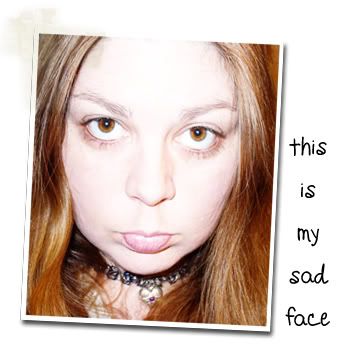 So please,
please
, nominate some more little fish before the day is up cause I have to leave the panel some time to read them. Please?
Qualifications for nominees are:
1. Nominees must have an
Alexa
ranking of over 1,000,000.
2. Nominees must not be featured on
Alltop
.
You can nominate them in the comments section of this post, or
that post
, or even
tweet
me a nominee on twitter.
Thanks!
*Nominations are closed, thanks y'all!*