Motherhood Uncensored has a great idea. I mean really, really great.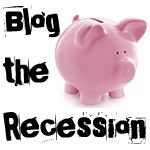 Check out her post
about clicking through. I mean, I don't know about you but I'm a stat whore. I check my stats
daily
hourly. I love it when those numbers go up. But if you're reading me through a reader then my numbers just sit. It's sort of depressing.
So
Motherhood Uncensored
had this idea. A pledge. A pledge that for the month of August (this month, y'all) we'd all agree to click through and read posts
on the blog
. It's something I do a lot of the times... but now I'll be more conscious about it. It makes people smile. :)
She didn't stop there, though, either. If you post about it and send her the link, she'll enter you into like umpteenbillion giveaways and link to you and all that stuff. Rawkzorz. That's just the cherry on the top of the blogging sundae though, peeps. The ice cream's in the stats.