Today's writing prompt over at Absolutely Bananas is 10 things I've learned from my children. I've learned more from my kids than any class I ever took in college so it's a little difficult to narrow it down to just 10... but I'll give it a try.

1. It's amazing what you can solve with a calm voice and a quiet room and a cuddle. Or an ice cream cone.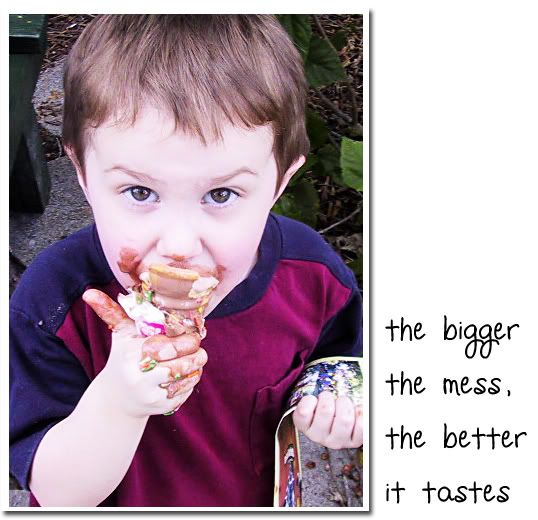 2.
Whoopie cushions, legos, matchbox cars, and hair ties go through the washer and dryer beautifully.
Crayons do not.
3. I am the worst mommy EVER for 10 minutes out of every day... but I'm the best for the rest of the time.
4. As much as my children drive me crazy, I always miss them when I'm away from them.
5. Some children will wear "armies" long after they've learned to swim.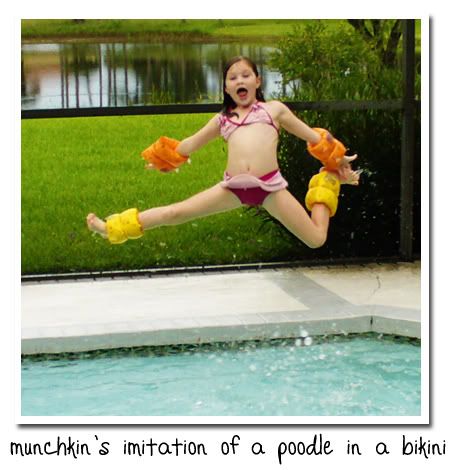 6. Never leave a child unattended... ever...
unless you want a great photo opportunity for your blog.
7. Always look before you sit down.
Always
.
8.
Boredom is the catalyst for creativity.
9. Boys are gross.
10. I have an unending amount of love and forgiveness in my heart. So do my kids.