Hey remember me? I used to write here occasionally.

My mind has been preoccupied, though. See, we're going on vacation in a little less than 2 weeks. And I can't seem to get my mind to think about anything else.

This isn't just any vacation, either.

We're going on the Disney Wonder!

We're going with my parents, and my sisters and their families. There will be 14 of us in all. :) It's not our first time, either. We did this once before in 2005 and it was the best vacation EVER.

E-V-E-R

Imagine a first class resort floating atop beautiful Caribbean seas.

Now imagine that they entertain your children for you while you sip fruity drinks.

Add to that a private island unspoiled by the hustle bustle of typical tourist destinations, just lush tropical surroundings and more fruity drinks.

Supplement it all with incredible food in massive abundance and a staff that seems to know what you desire even before you desire it.

Got that?

Now throw Mickey Mouse into the mix.

I know! Could it get any better?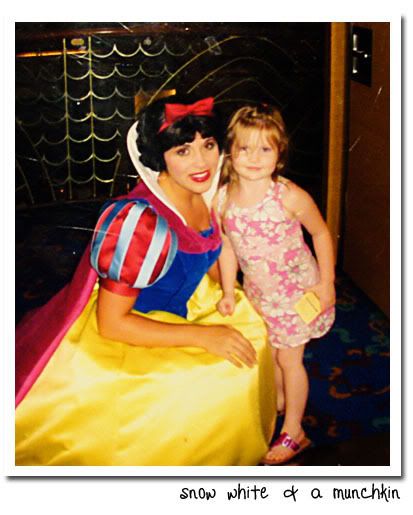 The last time we were on the boat, Munchkin was just barely 4 and I'm sure she only remembers little glimpses of it. They're going to have *so* much fun.
I'm so excited. Only 10 days more to wait!
For more Sincerely 'Fro Me To You posts, check out
We are THAT Family
!