This weekend was my brother in law's 30th birthday. To celebrate he threw an 80's birthday bash and we all dressed up in our finest retro garb.

I threw my own outfit together at the last minute, discovering that it's pretty easy to put together the 80's look with things I found in my own closet (with a little help from my sister and niece).



The Man wore an AC/DC 1982 reproduction tour tee shirt that I found at Walmart along with black jeans and the oh-so-retro checkerboard Vans.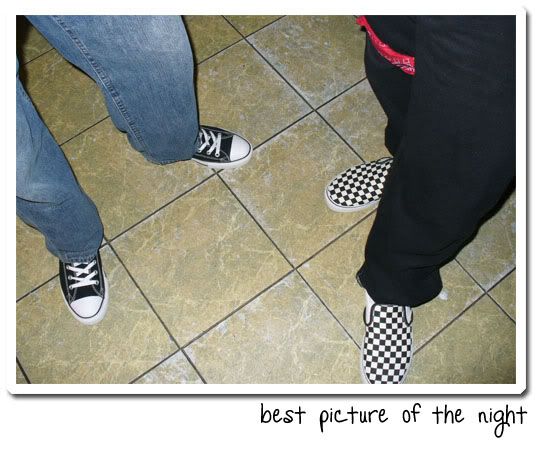 Much beer was ingested, much pool was played (I would have won that second game if I hadn't scratched on the 8 ball), much Michael Jackson and Freestyle was heard, and all in all strangeness and wonder occurred. If that doesn't make a great birthday party, I don't know what does.