It's Works For Me Wednesday! Today we'll be talking about The Points System.

We had implemented this last year but it does take a bit of diligence on the parents part and we let it fall to the wayside. However, it was working great at the time so we've implemented it once again.

Here's the basic idea... kids are given a list of chores and daily tasks and every task is assigned a point value. Here's an example of what our 8 year old's list looks like:


Our 4 year old's list is similar - but a little more basic: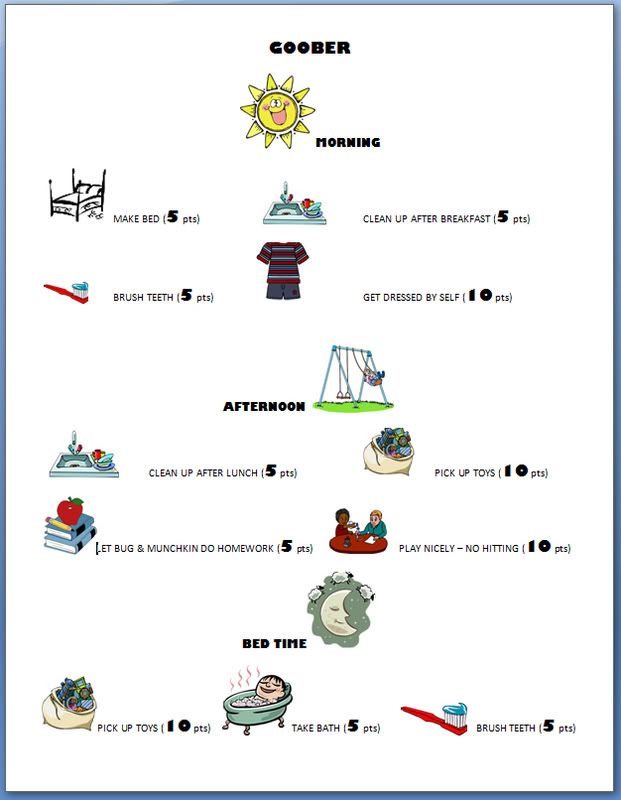 Then all three have a list of rewards they can buy points with and a list of punishments that points will be taken away for: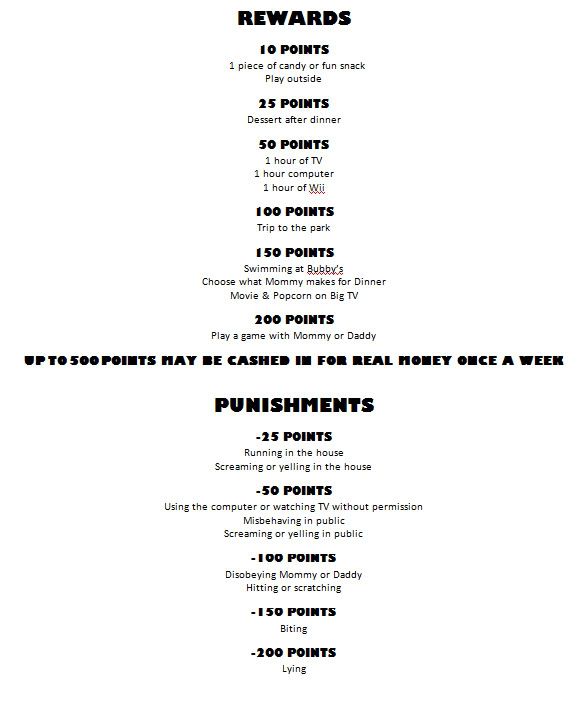 Then the points are all charted on the wall where everyone can see:
When we implemented the system last year we used poker chips to represent points but it was a lot more difficult for us to keep track of. I'm really hoping this way works a lot better.
Anyhow - that's what (hopefully) works for me!
To see more
WFMW
posts, check out
Rocks In My Dryer
!