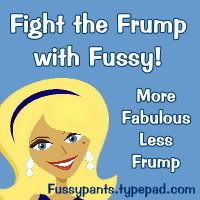 It's the first edition of Fight the Frump with Fussy!

Yesterday I spent my entire day with a four year old shopping for inventory and trying to find my sister a birthday present at the same time. After Goober had an accident in his pants in the middle of Marshalls and I still hadn't found a gift for my beloved older sister I knew I needed to spoil myself a bit.

I ventured over to the perfume display and found myself this beautiful bottle of Tumulte by Christian Lacroix: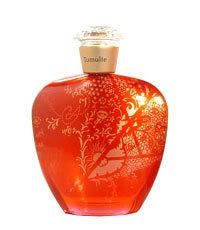 For the bargain price of $5. How could I say no?? I mean, I love Mr. Lacroix's fashions (though I've never had a chance to wear any of them) so I would probably love his fragrance, too. Besides, nothing makes a girl feel prettier than a new pretty scent.

I tried it on as soon as I got in the car and changed Goob into his new Cars underwear and jeans. At first it was a little fruity but as it dried it turned into this lovely rich exotic scent with a hint of patchouli. Not the kind of patchouli scent that wafts out of a 15 year old Honda Accord with Grateful Dead stickers all over the back,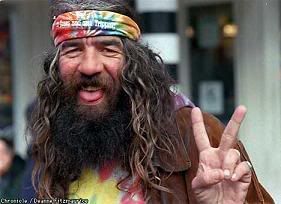 but the kind that invites you to have romantic interludes in places like this: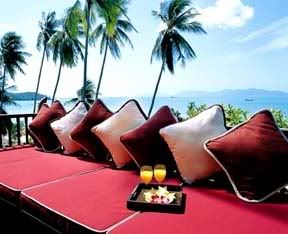 Yeah, that kind. ;)

So instead of grabbing the chocolate when you've had a bad day, instead of lashing out at the people you love the most, grab yourself a new perfume. Or heck, grab yourself a perfume you already have and love and just smell pretty.

This concludes this week's edition of Fight the Frump. Check out Mrs. Fussypants blog for more frump fighters!