As I mentioned before, I've been taking Sudo to the dog park. The true joy he experiences there at the park is like nothing you can imagine. We went to a couple parks before we found the one we truly feel at home at and Sudo has finally earned a place among the regulars.

Because yes, there are regulars at the dog park.

We've met Sabrina and Cocoa and Max and Sunset and a handful of others whose names I can't quite recall. Sudo loves them all. He has no problems playing with the largest dogs or the smallest. He often takes several minutes running along the fence separating the large dogs from the small dogs with a toy poodle or a miniature schnauzer. He has no prejudice. Anyone who will chase him or allow him to chase them is his friend.

Today Sudo found a mud hole while I was distracted talking to another dog owner. Before I noticed he was going in he was already in it. Oh the mud must have felt so good to him. I was so happy to let him in the car after that.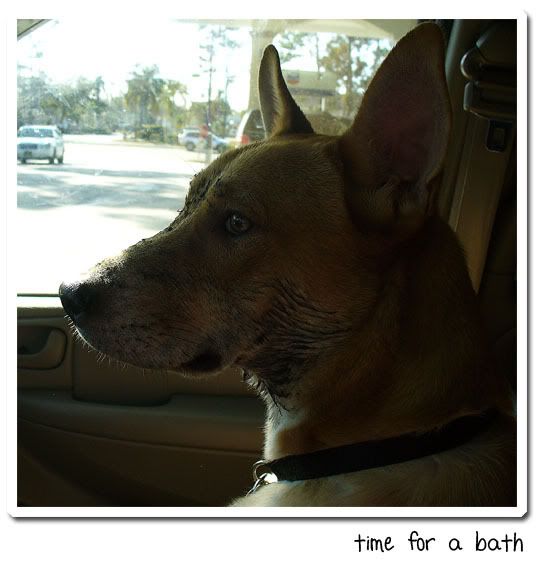 Have I mentioned lately how much I love this dog? It's true... he's captured my heart, this little furball. I never considered myself much of a "dog person" either. I always loved cats and couldn't understand why someone would want a pet that had to go outside to use the bathroom even when it's raining or cold or in the middle of the night. I vowed I loved cats because you could fill their food bowl up and leave them for the weekend.
But now... I will gladly pay $20 a day for him to be housed at the pet nanny if we go on vacation and I find myself enjoying the view of our yard frequently while saying "Go potty! Good boy!"... because I love this dog.